In employment matters, it is imperative that the Mediator have a firm grasp on the underlying substantive and procedural law applicable to the claim.
A failure to understand the nuances of employment law may well result in a case that does not settle or gets mis-evaluated. Counsel that put every effort into mediation cannot waste time educating the mediator on something he doesn't understand. At Briski Mediation we have a thorough understanding of employment law.
San Jose Employment Mediator

As an attorney and mediator Briski has evaluated and settled hundreds of cases including sexual harassment, disability discrimination and failure to accommodate, wage and hour, 1102.5 claims, pregnancy discrimination, wrongful termination in violation of public policy, age, race, and sex discrimination, attorney's fees issues and more. He is well versed in communicating with counsel, and the parties to the mediation, and is very comfortable analyzing the facts, law, and presentation of Plaintiff and Defendants.
Because so often these claims revolve around the credibility of the parties, it is essential to be able to evaluate the strengths and weaknesses of the participants, including how they will ultimately present at deposition, trial or arbitration.
Why should you hire Briski Mediation?
The employment mediator must be well versed in the viability of a variety of collateral yet important issues such as:
Arbitration provisions in employment contracts and their effect (if any) on the mediation.
Matters such as insurance coverage under an Employee Practices Liability Policy known as EPL or EPLI, the availability of coverage under a commercial general liability insurance policy (CGL) or other areas of coverage.
Likelihood of prevailing on summary judgment or adjudication.
Availability of punitive damages and attorney's fees.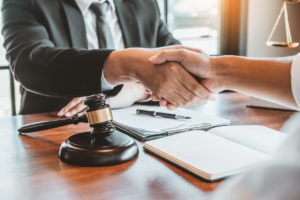 Each of these items can and do have a real effect on the value and outcome of mediation.
Counsel should have their case ready to prove up with witness statements documents etc…that are either submitted with their briefing or presented at mediation.
In utilizing mediation to resolve a difficult employment matter, employers and employees alike can attain the classic "win-win" scenario.
Employment law
Sexual Harassment
Failure to Accommodate a Disability
Pregnancy Discrimination
Whistleblower Actions
Wrongful Termination in Violation of a Public Policy
Age, Sex, Race and National Origin Discrimination